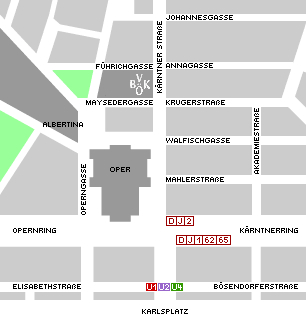 Austrian Association of Women Artists (VBKÖ)
Maysedergasse 2/4. Stock (Lift)
1010 Vienna
Opening hours: Fridays 5–7pm and Saturdays 4–7 pm (only during exhibitions)
Vienna, May 2017
The VBKÖ regrets to inform that due to a lack of resources the association is not currently able to provide access to the VBKÖ archive.
We apologise for any inconvenience that this may causes you, and we appreciate your understanding.
With kind regards,
the VBKÖ Board
Subscribe to the mailing list
Unsubscribe from the mailing list

The VBKÖ is accessible for baby buggies and wheelchairs. People in wheelchairs can use the restrooms at the Rosenberger restaurant in the same building as unfortunately the VBKÖ's restroom is not accessible with a wheelchair.