Exhibition
28. October – 15. December 2022
Opening hours: Wed + Fri: 16:00–20:00
—
Opening: 27. October, 19:00
Performance: 27. October, 19:30
Finissage: 15. December, 18:00
Guadalupe Aldrete, Sofía Cruz Rocha, Paula Flores, Andrea Vezga
"When I was a little girl, I had an old tocador (dressing table) in my room that had a huge mirror…. Or at least it seemed huge to me at the time. Every night I imagined that I could travel through time and space by touching a little metal button on the top right of the mirror. I was so obsessed with it that I started imagining it on purpose, and eventually I dreamed about it regularly."

The four participating artists Sofia Cruz Rocha, Paula Flores, Andrea Vezga and Guadalupe
Aldrete herself took inspiration from Guadalupe's mirror play to create the artworks and programme for the exhibition TOCADOR. In this way, they want to explore their own portals, the other "me" and other parallel realities, the better ones, but also the suboptimal ones. To do this, they will use the tools of painting, installation, video and performance, as well as the points of intersection between them. This exercise could at the same time give the audience an insight into the seemingly extreme cases of a post-migrant society.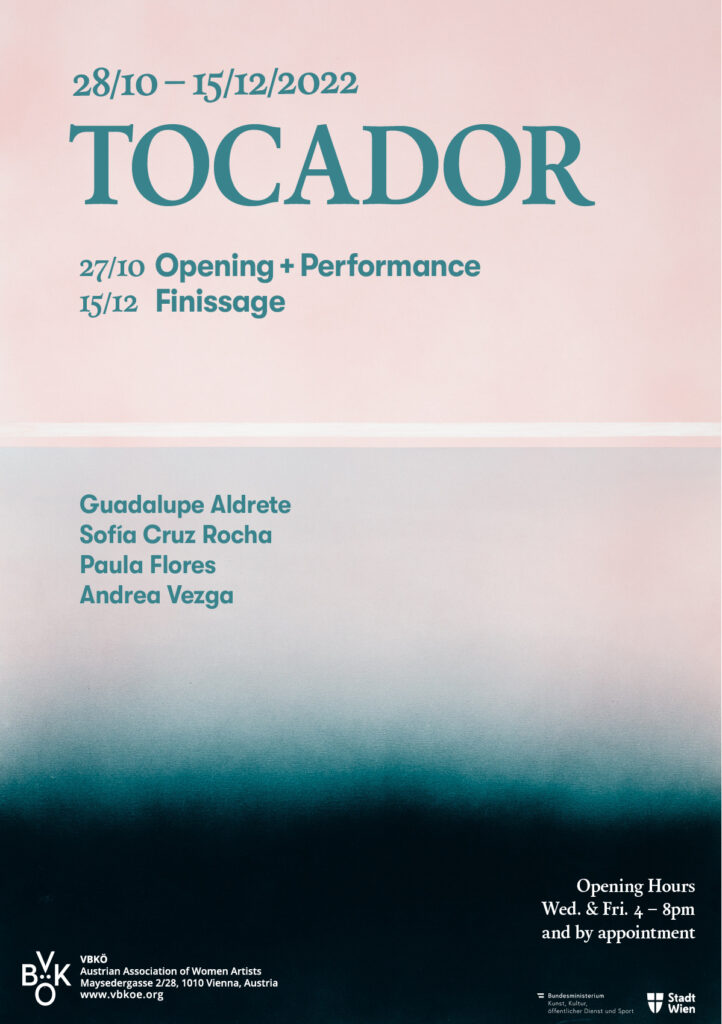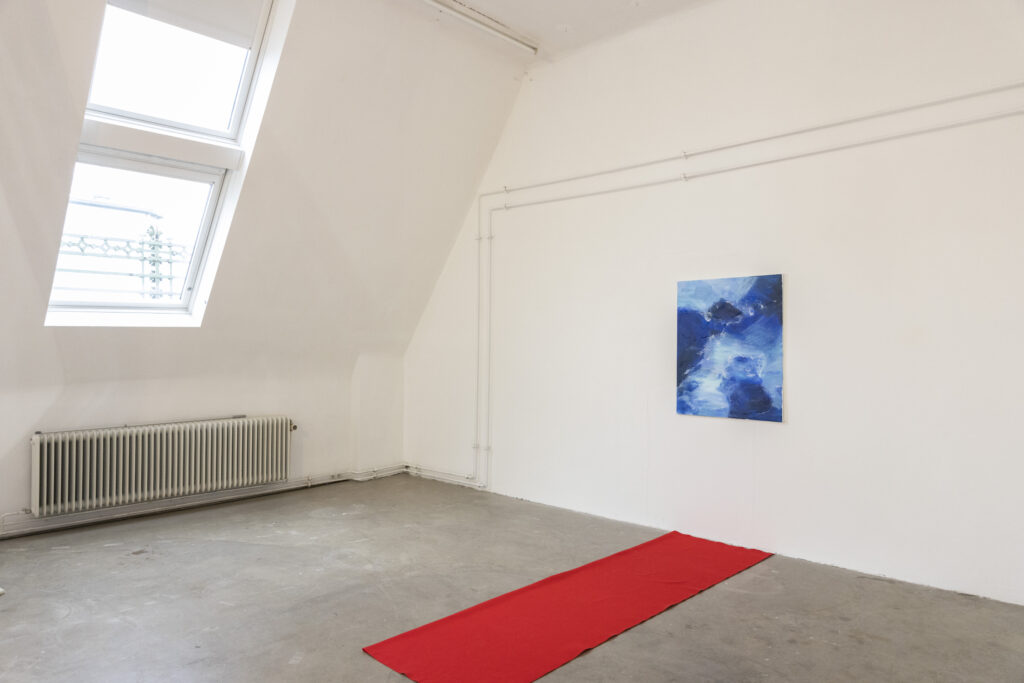 photos © Marisel Bongola