Date: 9th February – 8th March 2020
Opening: 8th February 19.00 with a performance by Simo Kellokumpu
Program: 9th February 15:00 – 16:00 Presentation by Mai Endo: Tangled Hairs and Red Ribbons
Opening Times: Thursdays, Fridays and Saturdays, 13:00-18:00 and by appointment (multiple.spirits@gmail.com)
With:
Mai Endo
Dew Kim aka HornyHoneydew
Ontayama
Fuyuhiko Takata
Simo Kellokumpu in collaboration with Vincent Roumagnac
and Nao Yazawa
Rosa Wiesauer

Curator: Multiple Spirits – Mika Maruyama
Designer: Aki Namba

Supported by:
ARTS COUNCIL TOKYO (Tokyo Metropolitan Foundation for History and Culture)
The exhibition When It Waxes and Wanes consists of works by contemporary artists and historical materials that have been related to art (and queer feminism) movements and popular but marginalized cultures, especially since the late 19th century up to the present. They feature interactive and affective expressions by means of re/appropriations of desires, gazes, aesthetics, dramas, sexualities, performativities and critical readings that have emerged from transcultural and socio-political encounters, occasionally involving misunderstandings, misinterpretations, and misdeliveries resulting from recontexualizations away from their original contexts.

This research began thorough an examination of the historical but less known connections between Japanese feminism movements and Western art at the beginning of the 20th century. In this period, magazines in Japan promoted the social awareness of the conditions of being a woman particularly in relation to the internal and external forces of Westernisation, while in Austria VBKÖ lobbied for the artistic carriers of women artists. The examination has expanded from an interest in the invisible and regional narratives into interdisciplinary tropes of gender-related references, representations and issues as well as the budding power of queering normative histories and narrations alongside the exclusions and oppressions inherent in them.

The exhibition especially focuses on the role of distribution of printed material and the circulation of images and aesthetics through media technology, not only as cultural but also as socio-political and often economical apparatus of our societies. Employing visual and performative codes such as decorations, color transparencies and gradations, and non-linear temporal axes, it explores the interrelationships of art movements in the 19th and 20th centuries, the processes of modernization of non-Western cultures, Japanese girl's culture after WW2, and the queer cultures under these influences. By doing so, it aims to elicit the parallel relationships dwelling in images and the potentialities of transcultural readings, as well as the genealogies that engender sensations and intensities that pass through bodies.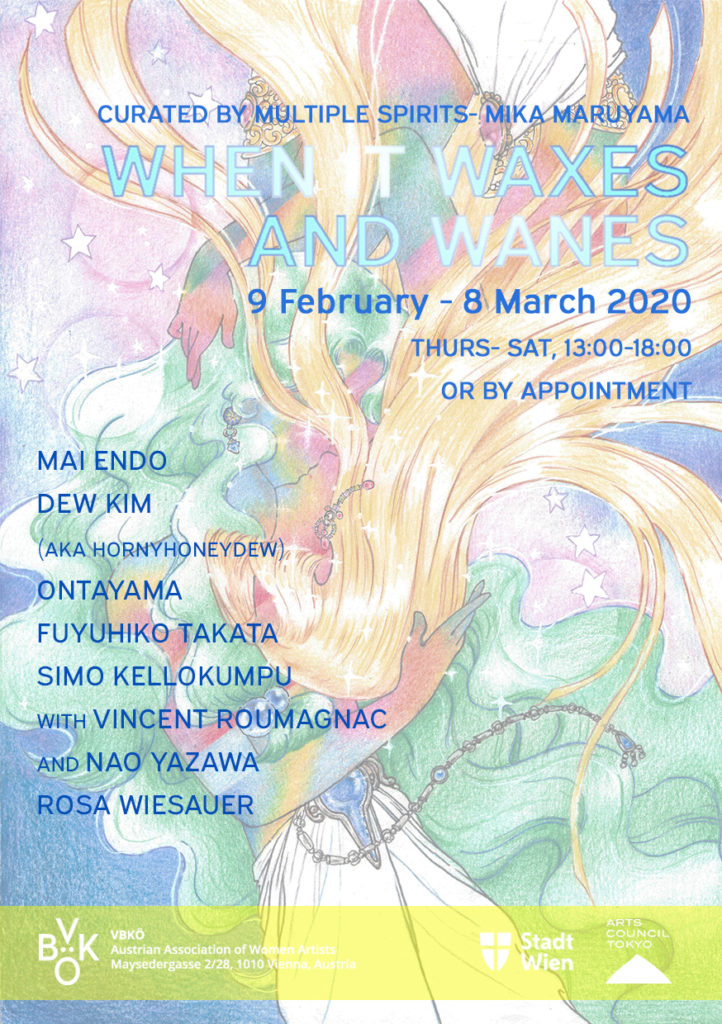 Photo: ©Claudia Sandoval Romero