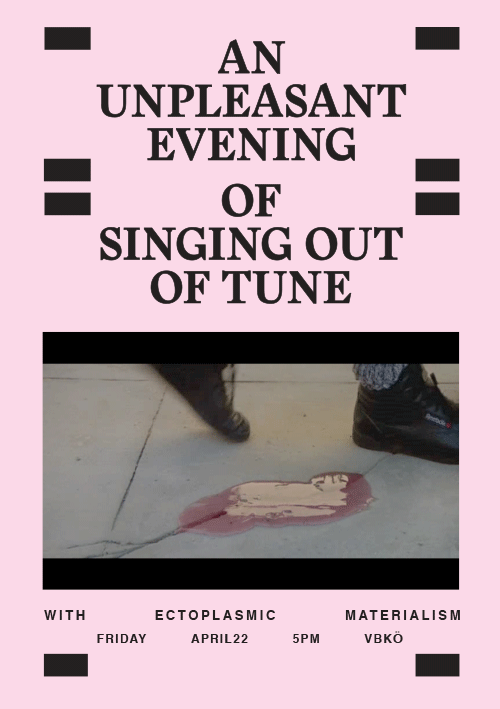 We are sitting in rooms, different, but perhaps not unlike the one you are in now. We are floating on a river of emotionally-charged pink slime. We are thinking about the things we want to play back in the VBKÖ, and the things we want to sing, the voices we want to connect with. We are reading letters from the 100-year old archive — we too are buried in work, and are trying to climb out collectively by listening for the spectral resonant frequencies of living and dead labour, the invisible work that constructs our surroundings; and by seeing the possibilities of solidarity through the cracks and tears in history and in the social factory floor.
We want to present some key concepts and ideas that were explored in previous workshops in the form of chants, songs, joyous laments, séances, and summonings of dark matter.
Ectoplasmic Materialism is an amalgamation of energies and apparitions that currently work as punctuation managers and sometimes translators; as care workers and artist's assistants; and as non/emerging and submerging artists in Vienna and København.
Funded by SHIFT.