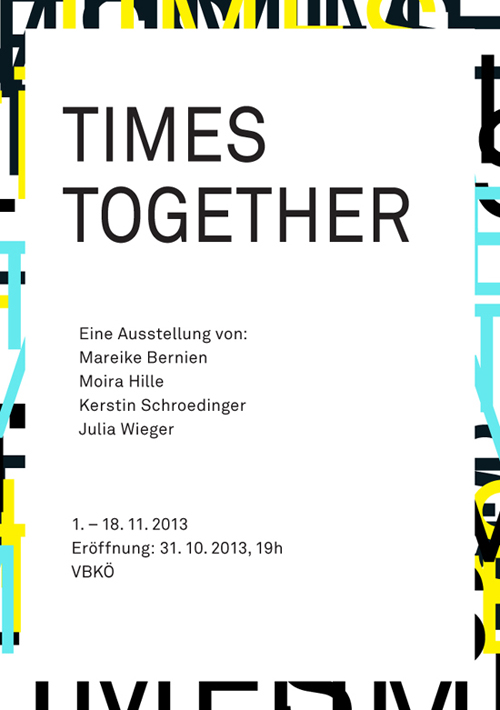 times together
The exhibition times together shows contributions by Moira Hille, Julia Wieger, Mareike Bernien and Kerstin Schroedinger. The works share a common interest in the materializations of history – in architecture, color film, landscape, bodies and movement.

The contributions are based on film, text, and performance; they visit abandoned, never realized or past places in order to approach history from this perspective. They focus on the former production facility for color film produced in Wolfen (Germany) from the mid 1930s on, the socialist city Llano del Rio planned but never fully realized in the 1910s in California, and the abandoned "Karunaratne House" in Kandy (Sri Lanka) built in the end of the 1940s. They research the specific histories and aim to make new fictionalizations.
The contributions approach history through films, building plans, science fiction and other narrations, and at the same time, they reflect on these histories' conditions and material contexts. The exhibition does not only ask how it has been, but also how it could have been; if it is possible to assure oneself of these different kinds of realities and places today, using the means of film, images and performance. The three places and their times demand different positions and approaches, but the contributions share a general urge to cross dominant trajectories of narration and to create feminist perspectives on history.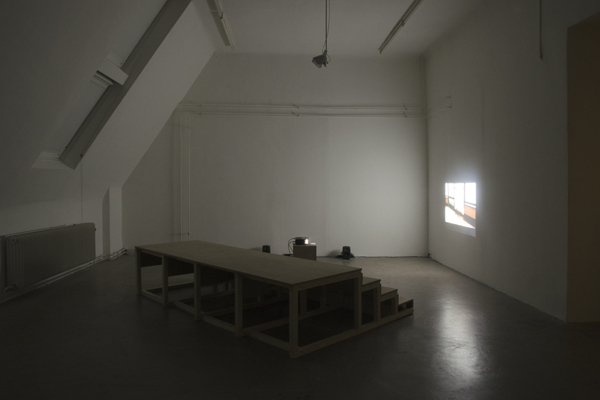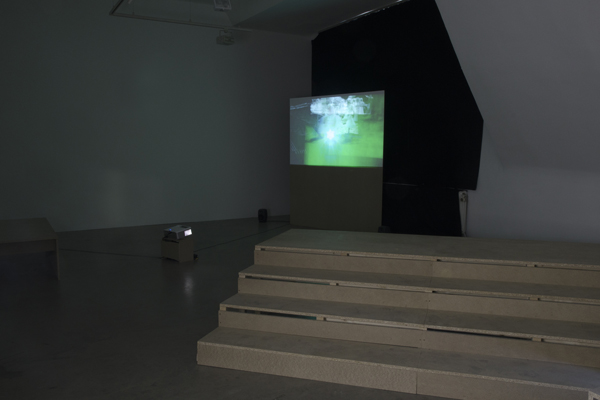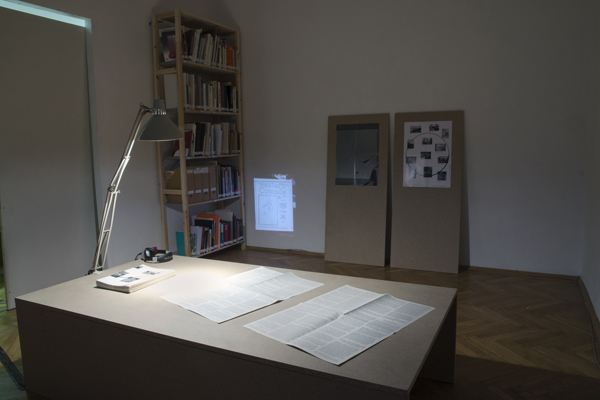 Fotos: Julia Gaisbacher