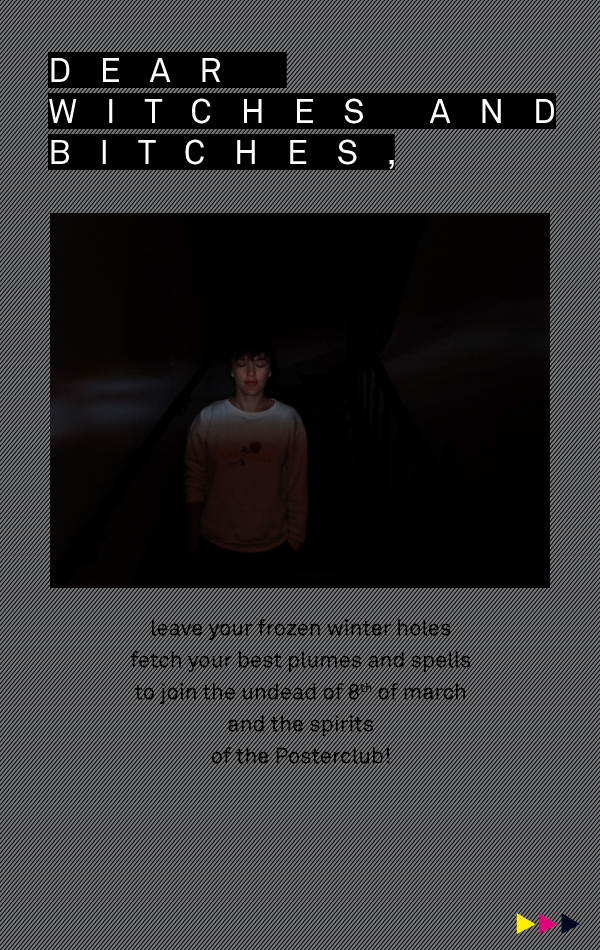 leave your frozen winter holes
fetch your best plumes and spells
to join the undead of 8th of march
and the spirits of the posterclub!
we want you more than ever
to energize your centers
of magic word production
swear, conjure, call
sounds, shapes and names
for the uh, uh, international
women's day!
come together
shoot coca cola
put this on posters
and out on the street
right now!
we open the club
with magical passes
to resurrect the spirits
for the very hairy
special night of the undead feminists
of the last three billion years
http://www.youtube.com/watch?v=lauKs7tbtV8
it is better to burn
than to stay away –
out of the blue
into the black!
see you all there!
the poster club takes place
on wed march 7 at 7pm
as always at VBKOE
Maysedergasse 2/4. Stock
1010 Wien
and it looked like that: