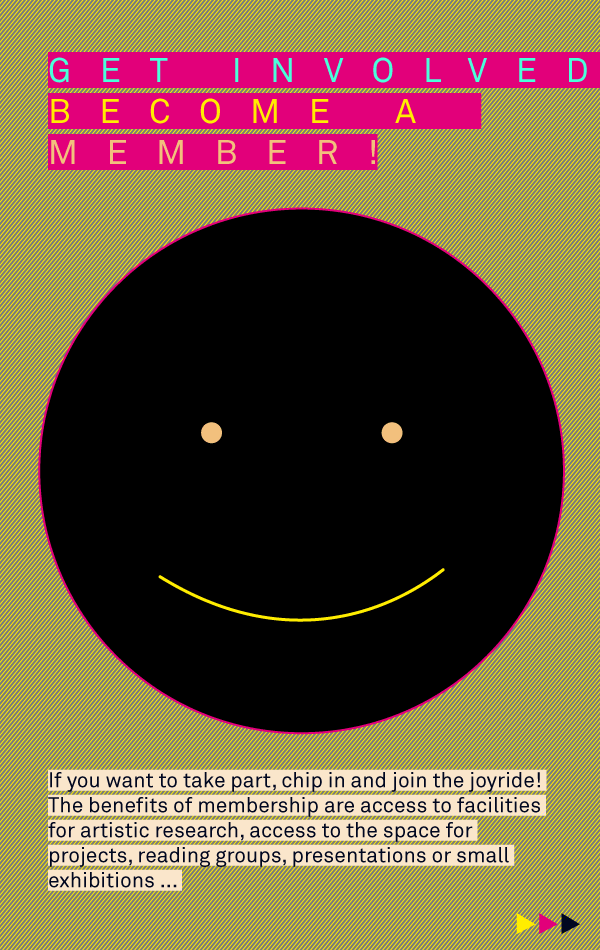 _________________________
If you want to take part, chip in and join the joyride, there are two types of membership:
full and associate.
Full is for all those who identify as a woman artist.
Associate is for those who don't fit the mold of woman artist, who do not identify as women or do not specifically produce art, but who would like to support our causes and activities. In any case, we want you all!
The benefits of membership are access to facilities for artistic research, access to the space for projects, reading groups, presentations or small exhibitions. In addition, think of our universe of feminist history, our web of wild encounters, or our platform high in the plateaus of 1010 Vienna!
You can become a member by either being invited by the board or by writing us an e-mail
to info(-at-)vbkoe.org and meeting with the board so that we can get to know your work and interests.
Membership cost
50 €
Discounted membership:
for those in very precarious living situations
20 €
You can, of course, also become a supporting member!