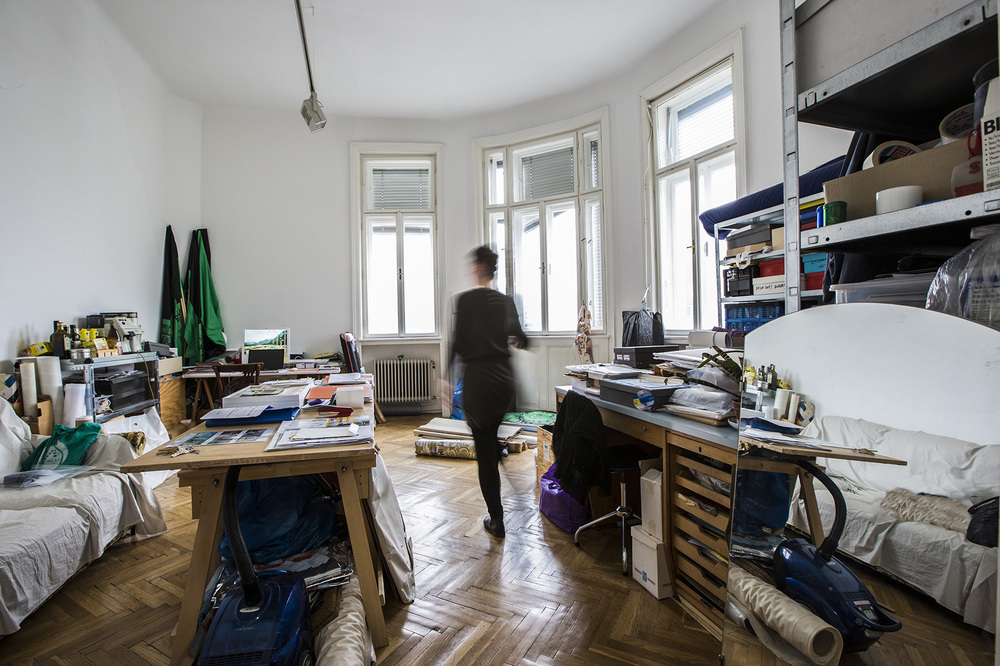 There are four hidden studios…
The studios are mainly linked to a high interaction with the VBKÖ. All four artists are required to work for and support the projects and the everyday issues of the space. If something has to be fixed in the kitchen, a press release has to be designed, documentary photos of the exhibitions or an opening needs a barkeeper…these four are doing the job ;-)
 
Surrounded by the most vivid streets of Vienna, the VBKOE | ATELIERS seem like an artistic hideaway, where four artists have their studios. Catharina Bond, Veronika Dirnhofer, Hilde Fuchs and Julia Gaisbacher share a lively space, where a diverse range of artistic practices can be found: from painting, performance, and photography to generally putting stuff together.
CATHARINA BOND
www.catharinabond.com  | office@catharinabond.com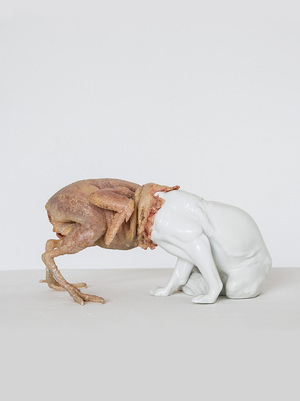 Catharina Bond's work deals with culturally constructed patterns of perception, especially socially determined norms and hierarchies as well as subversive mechanisms of communication which emerge from those structures. Those familiar and historically evolved frameworks are being questioned and reflected by introducing subtle modifications within their content or characteristics. Her last project a curator was realised in the Austrian Cultural Forum in London 2015/2016
Born in 1980 in Vienna, Austria. Lives and works in Vienna.
Studies of Business Administration at University of Economics and Business Administration, Vienna (1998-2004), Art Management, Cultural and Creative Industries at Kings College in London (2005/06) and Fine Arts at the Academy of Fine Arts in Vienna, at University College London and at Chelsea College of Art and Design (2008-2013). Solo and group exhibitions in Austria, the Netherlands and the UK.
VERONIKA DIRNHOFER
www.veronikadirnhofer.com | V.Dirnhofer@akbild.ac.at
Veronika Dirnhofers work as a painter is essentially bound to the studio as a space of experimentation : "My interest in the work decreases as soon as it leaves the studio. In that moment when the process of editing stops, it in fact terminates completely."
JULIA GAISBACHER
www.juliagaisbacher.com   | julia.gaisbacher@gmx.net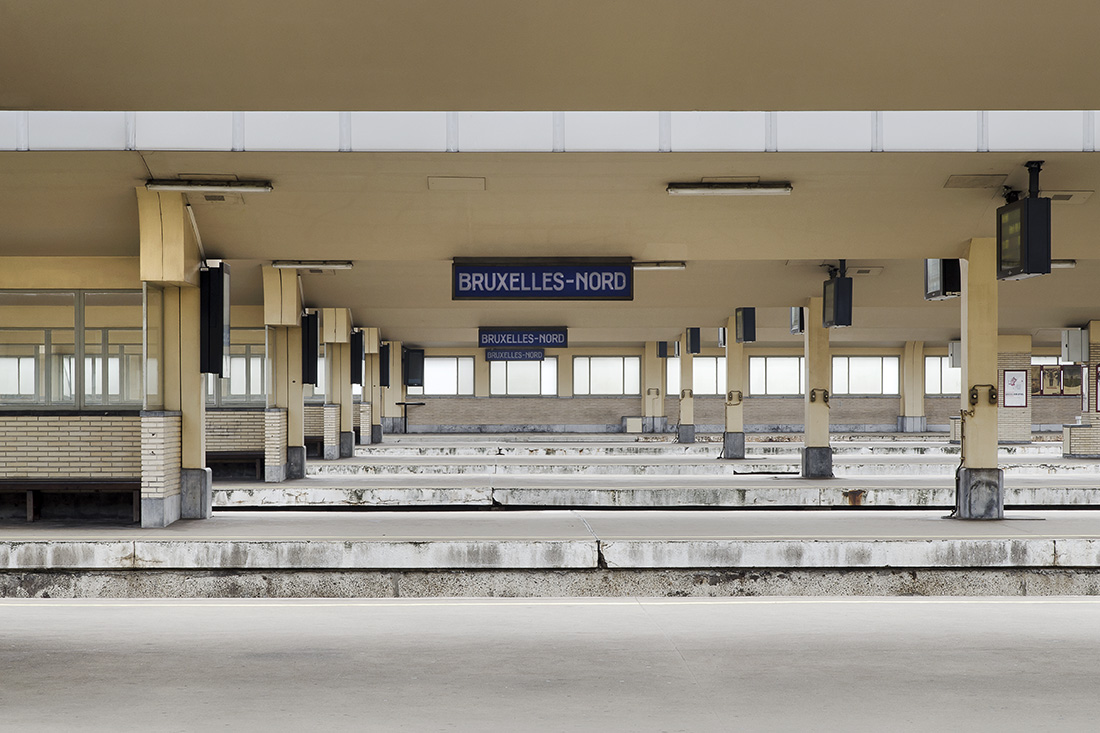 In her work Julia Gaisbacher explores the complex interconnections between social conventions in public space, architecture and representation in different media.
HILDE FUCHS
www.hildefuchs.at   | hilde_fuchs@yahoo.de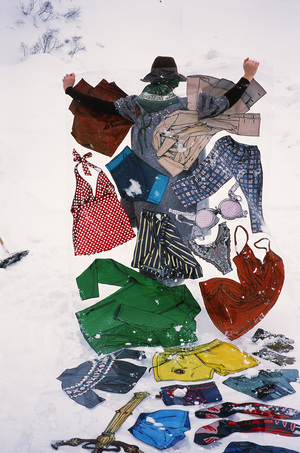 Als forschende Künstlerin basieren viele meiner Projekte auf einem elaborierten Konzept samt umfassenden Recherche- und Vorbereitungsarbeiten.Meine Methode entspricht durchwegs wissenschaftlichen Vorgangsweisen, indem ich auf Grund einer These eine Versuchsanordnung aufbaue, der das Experiment zur Prüfung der These folgt. Im Unterschied zur streng naturwissenschaftlichen Methode bediene ich mich allerdings auch wissenschaftlich (noch) nicht "gesicherter" Materialien und Praxen, da es weniger um rein rational argumentierbare Beweisführungen als um die Erforschung (und Sichtbarmachung) ästhetischer Potenziale geht. Meine Arbeit umfasst Raum-/Video-/Objektinstallationen, Text-/Tonarbeiten, Kunst im öffentlichen Raum und seit 2001 experimentelle Performanceprojekte und körperdynamische Soziogramme.